Awards
WHAT AWARDS DO WE GIVE?
Link to meet this years' amazing Winners!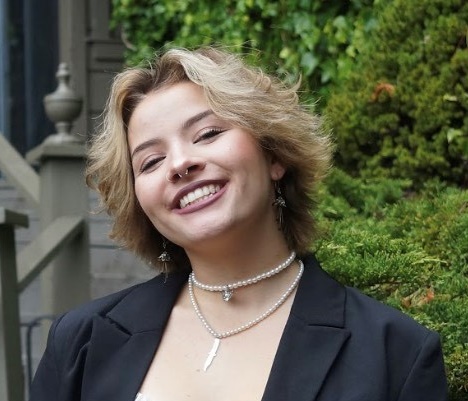 Attn Winners: Link to Media Release form
Soroptimist International of Noyo Sunrise gives scholarships, awards, recognition, and financial support in three major categories.
1. Awards recognized by the larger Soroptimist Organization, including district, regional, national, and international projects and scholarships.
Dream It Be It

is a program designed to b Career Support for Girls. It

gives girls the tools they need to achieve their education and career goals, empowering them to break cycles of poverty, violence, and abuse.
2. Club Awards and Scholarships
The Soroptimist of Noyo Sunrise club works hard at fundraising with the objective of giving back to the community. It is a small club with limited resources, but during a successful year, this club will donate more than $5000 in awards. It has been a dream of the club to find a project that will generate $10,000 or more. Following is a partial list of grants and awards this club has given over the years:
Violet Richardson Award: This scholarship is in honor of the Soroptimist founder, Violet Richardson. It is for a girl, aged 14-18 who has shown exemplary service to the community. The award is granted in January, and applications are available by contacting a Soroptimist club near you. Club winners are nominated to a district committee for judging, and then may advance to win more awards at the Founder Region level.
Click for a Violet Richardson scholarship application.
Ruby Award: This award honors women who consistently and effectively use their resources, talents and influence to help other women achieve their potential. As a result, these women have helped to eliminate economic, legal and social or political discrimination against women, and have contributed to the improvement of women's status in society.
Write to us if you have a Ruby nominee! sinoyosunrise@soroptimist.net
Fellowship Award (a SI/Founder Region Award)
The Soroptimist "Founder Region has a permanent identifying project called Fellowship. This effort offers $10-20,000.00 in fellowships and grants to women enrolled in graduate schools within the bounds of our region (Founder Region) who are in the last year of their doctoral studies. This is an investment in our future, as these women will be the scientists and decision-makers who will influence the world we live in. All clubs in founder region help support this project. Note: graduate schools recruit women from all over the world, and in this way Fellowship impacts women and their communities globally.
Click for more information about Founder Region Fellowship.
Two HIGH SCHOOL Scholarships (MHS and FBHS):
We annually award a $1000 scholarship to high school senior girls at each of the two local High Schools. These are for young women seeking further education to pursue a career that will improve the lives of women and girls. Financial Need is the primary criteria followed by Academic Excellence, Community Involvement, and School Activities. It is paid upon proof of enrollment and directly to the learning institution.
COME TO OUR AWARDS PRESENTATIONS!
Every year we have a joint club awards celebration on the last Sunday of April. Write to us if you would like more information about this year's plans, so you can join us!
3. Awards, scholarships, and recognition promoting our club focus and interest.
Roses for Mammograms is one of these, and we honor local community requests to support special needs, such as for school travel expenses to perform, emergency healthcare for the elderly, education enhancements, community projects, and many other items.
Other Club Donations and Awards
$50-200 to support healthcare improvements in the community, including breast cancer awareness promotion with rose to women getting mammograms in October

$200-500 to help fund and host the annual Youth Forum high school event for students from 2-5 high schools

Co-sponsor self-awareness courses with Project sanctuary and

Co-sponsor with SIFB the BB backboards for the local high school gym

$50-100 annually to support students performing in state honor choir

$500 annually in a competitive grant toward musical instruments and repairs, choir risers, etc. in the schools

$500 to support the conductor for a fundraising benefit for the local symphony.$50-200 to fund the community college library book loan program

200 to support a team of students participating in a World Odyssey of the Mind Competition$200 to fund moving to a new facility for the local cable access staff

$50-200 to fund annual purchase of peanuts for protein snacks in the third grade

$50-200 to fund swim lesson scholarships at the local community pool

$500 in an annual scholarship to a high school senior boy or girl for service to the community