YOUTH FORUM!
What is Youth Forum?
This is a two-club Soroptimst sponsored project on the Mendocino Coast. Once a year in Spring, high school students are invited to participate in this one-day conference, at which students are presented with a set of topics for group discussion and presentation.
The program was initiated in 1976 by the Soroptimist International, and was called "Youth Seminar" until the 1988, when the name was changed to "Youth Forum". It included both boys and girls. In 1998, the federation modified its strategic programming focus to improving the lives of women and girls, and the federation-level program discontinued Youth Forum. There are many Soroptimist clubs around the world that still host this program, as we believe tithas great value and continue to sponsor to this day.
This is a highly regarded project for which the students are given a day out of school and certificates are presented at the day's close.
Students are mixed at tables with students from other schools, and adults in the room are not allowed to participate. There is an adult facilitator, who is usually a local female celebrity. It's an opportunity for students to work with each other to solve problems without adult interference.
Forum topics range from current events to problems in
society, social issues, racial and ethnic concerns,
and the environment.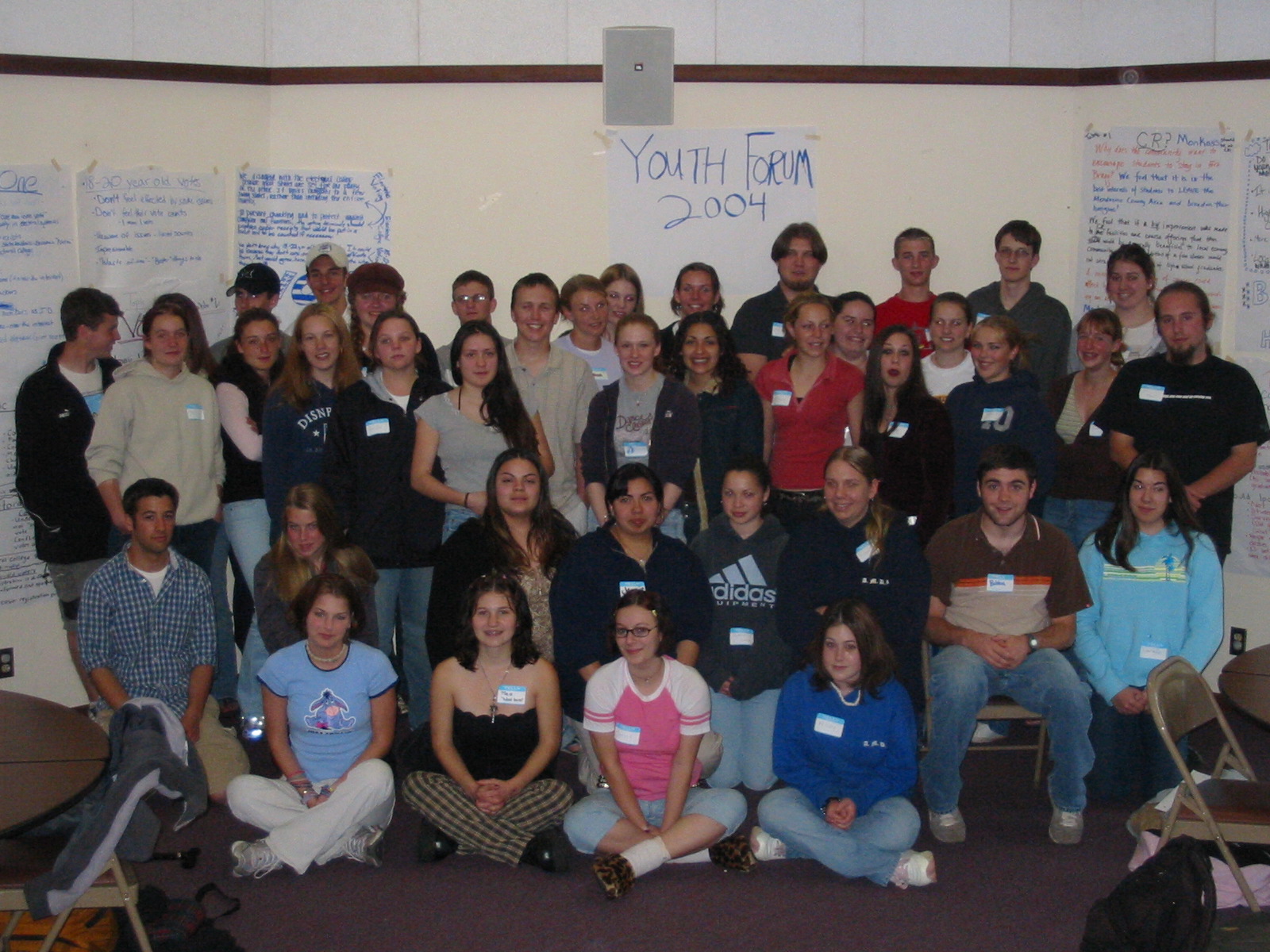 Click pictures for enlargement
Students from 3-5 High Schools
work on solutions
Student
solutions presented

Forum has always been a multi-club event