About our SI/Noyo Sunrise Club Logo
Click Picture for Actual Image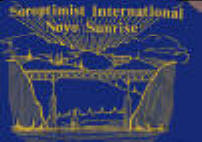 This Noyo Sunrise club logo was designed in 1993 by Cindi Jo, who participated in a logo contest. (Cindi later joined and served a year as club president.) This picture is the artist's concept of a sunrise over the historic Noyo Harbor (looking east). This bridge is the gateway to the City of Fort Bragg. In the background would be the Coastal Mountain Range. Behind you would be the Pacific Ocean.
Visit the Guest House in Fort Bragg, which is chock full of
historical pictures such as those shown below
Of historic interest on Fort Bragg's bridges...
below is a photo looking east of this 2-lane bridge
over the Noyo River back in 1993.
It was replaced in 2005.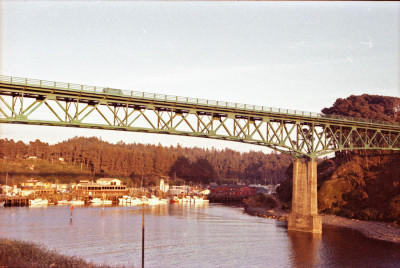 Below is a picture looking east
of the current 4-lane bridge built in 2005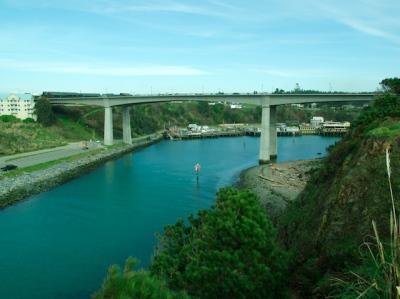 Below is Noyo Beach (looking west)
before any bridge or harbor.
Picture taken circa 1890.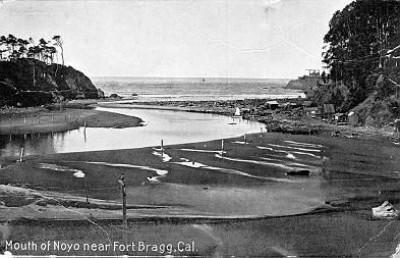 Below is a picture showing the old Highway 1 down at river level which would occasionally flood at "king tides"
and the new bypass bridge (top left photo) circa 1947.